Rheo-Shield: FEATURES AND BENEFITS
It is estimated that over $1 billion dollars a year are spent by owners on remediating flooring due to moisture penetration. Huge areas of flooring may have to be replaced, causing disruption to a building site or to an occupied building.
With Rheo-Shield, you can protect against this.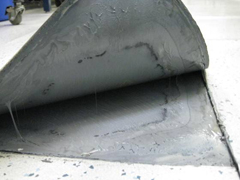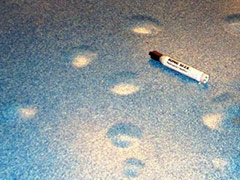 Features
Superior slump and workability retention without retardation
Reduce moisture vapor transmission through concrete
Prevent moisture entering concrete through wicking/capillary action
Excellent finishing characteristics
Greatly reduced concrete permeability
Superior protection against moisture damage to flooring
Benefits
Reduced penetration of water and other liquids
Decreased freeze-thaw damage and increased long-term durability
Consistency in placement operations
Increased productivity
Reduced construction time and related cost savings
Avoid delays, change orders, and call-backs related to flooring damage
Stops concrete rewetting and reduces moisture vapor transfer
Avoid unsightly floors – expansion, cupping, peaking, curling, buckling, bubbling, blistering, gapping / seam separation, debonding, delamination, adhesive failure, oozing/bleeding, warping, staining, efflorescence, discoloration, mold growth, mildew, fungi
Owners and specifiers – avoid legal claims and costs related to trip hazards
Specifiers – avoid the time and inconvenience of flooring issues from moisture damage
Reduce risk of adhesive bond failure
Reduce replacement and maintenance
Extend the life of flooring and reduce replacement frequency